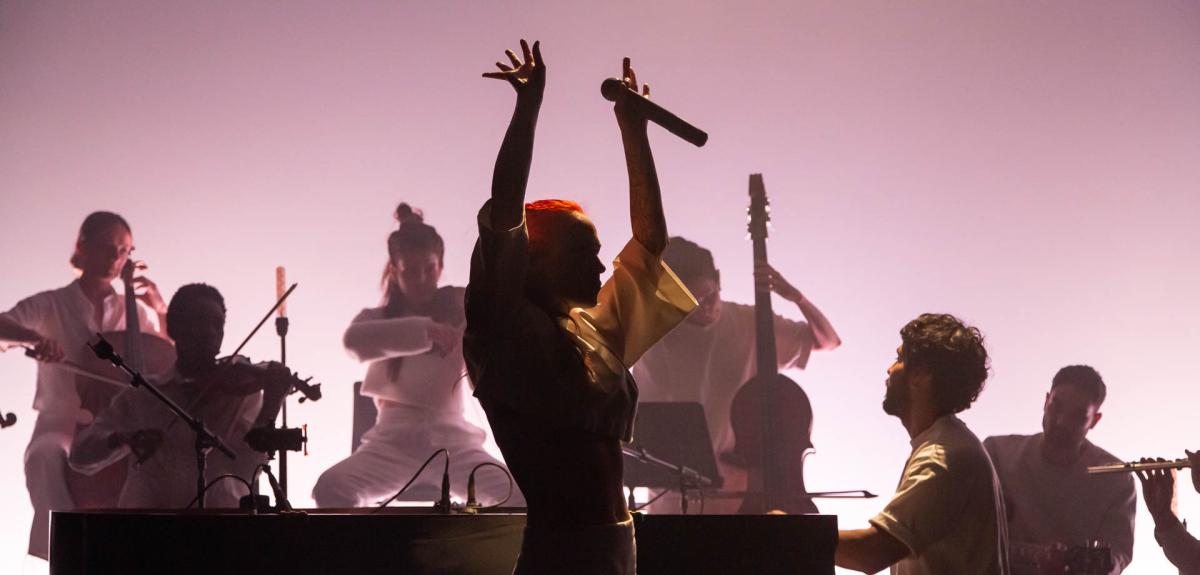 The unclassifiable singer with her shamanic rituals has summoned the folk energy of pianist and composer Marino Palma aka EL DUENDE. A hybrid, electrifying mix with a disconcerting flavour.
The atypical LOS DUENDES orchestra emerges and takes over the moment, guided by EL DUENDE's spellbinding writing. LA CHICA's voice is transformed into a transcendent collective force: a blossoming or (re)birth to be experienced in real time.
The fusion of the two worlds is total, even fascinating. The destiny of two beings flayed to the bone, exalted by the breath of life and sound in large format.
Upcoming concerts
Boulogne Billancourt (92) La Seine Musicale
La Chica & El Duende Orchestra
Booking
Christophe "Croot" Spagnuolo