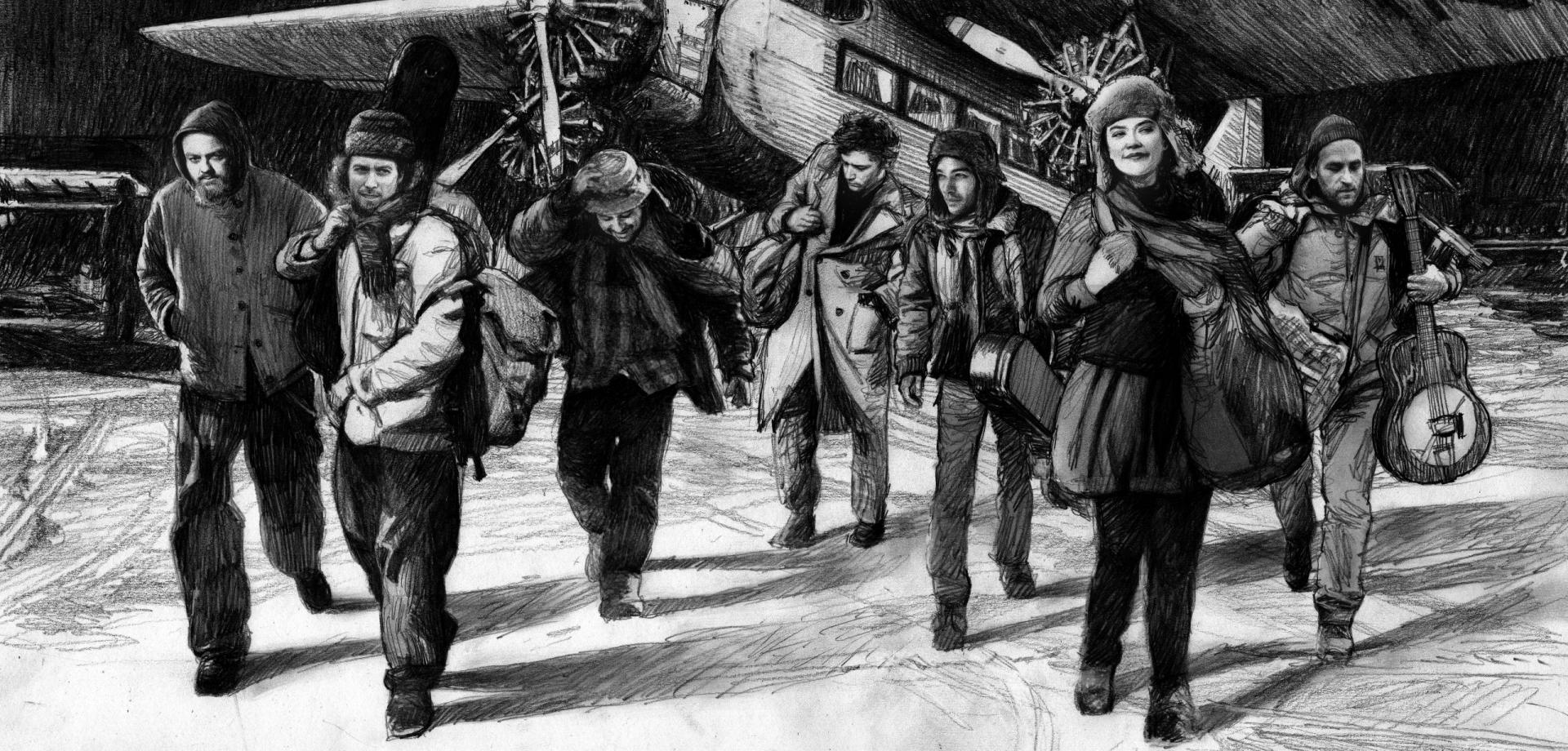 Album "Echoes From The Borderline" - 10/11/2017.
Ten years ago - on 15 October 2007 - our first album 'Gee Whiz But This Is A Lonesome Town' was released. We didn't know it, but it was the beginning of a never-ending tour that would take us some 514,000km around the world, through 800 concerts and 25 countries... a ride through time and space, a decade of musical peregrinations and human encounters that left our minds haggard, dazzled, and (probably) a little out of phase.
To celebrate this tenth anniversary, we decided to embark, for the first time, on a major live album project: "Echoes From The Borderline". A collection of 24 songs recorded live on tour by the band members themselves and their faithful sound engineers: wild live versions, accompanied by musical guests, unreleased songs, primitive acoustic performances, electric experiments...
"... All the time went down the drain / Yet the song remained the same ... " Z. Moriarty
Videos