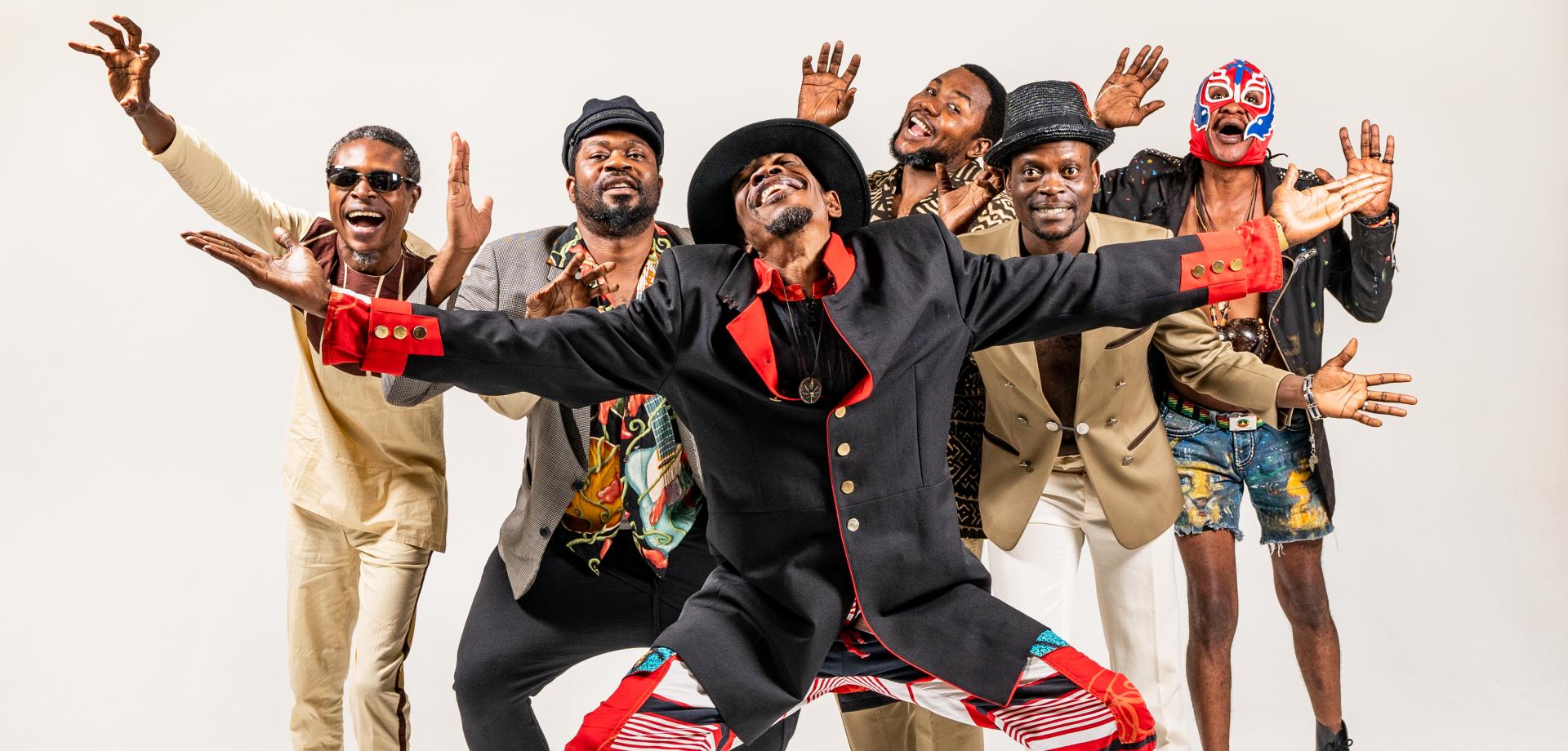 New album "Na Kozonga" - 04/2021
Explosive ! Na Kozonga, the new album by Jupiter and his band Okwess is a blast of energy that bewitches the body and feeds the spirit. Since the beginning, the Rebel General and his fellow pyrotechnicians have been drawing the rhythms of the Congo out of obscurity to reveal their superpowers: the powers of rock and funk, ready for every kind of musical coupling and any kind of invitation!
From Damon Albarn to Money Mark (Beastie Boys) via, on this new album, the samba of Rogê, the rap of Marcelo D2, the horns of New Orleans or the voice of the militant Chilean singer Ana Tijoux. Jupiter & Okwess have no fear of strange encounters, nor the craziest journeys.
They've even managed to conquer Latin America, and are currently busy recreating the triangular trade, in sounds! No surprise from one who, on his first album, declared "Ich bin ein Congolese...The world is my land."
"We all have ancestors in Africa," Jupiter reminds us, "and they also played music. And if Africa looks like a revolver, its trigger can be found...in the Congo!' Ready, Steady, Go! Jupiter and his joyous pistoleros are giving us the go-ahead. A new world tour awaits them. It's up to you to follow their incandescent star.
Videos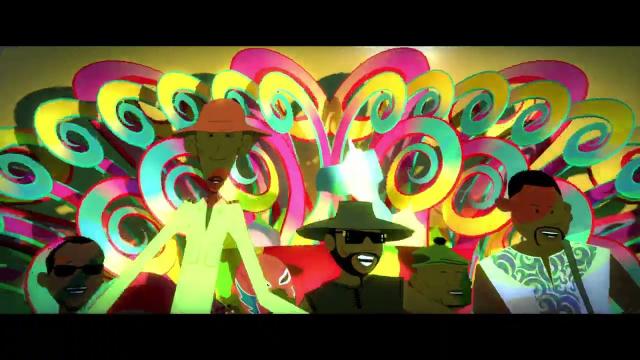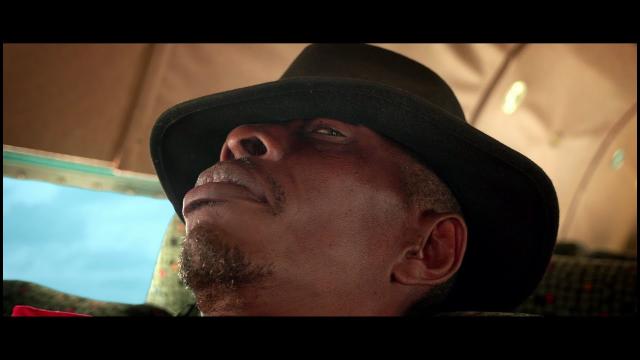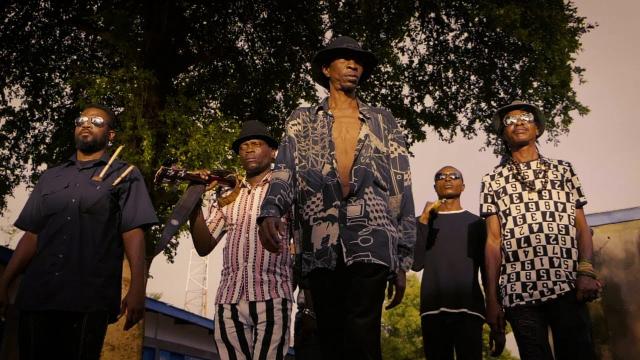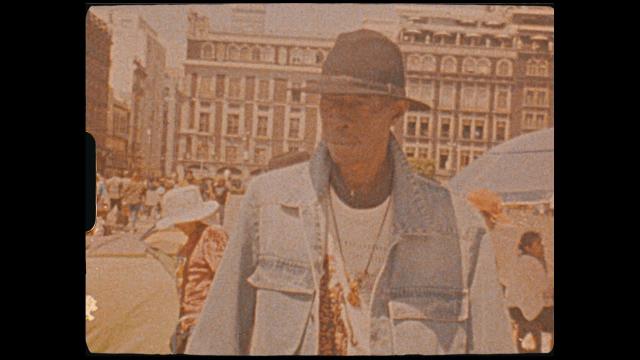 You Sold Me a Dream (feat. Ana Tijoux)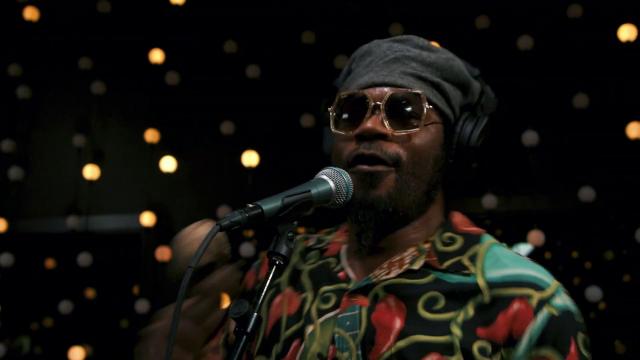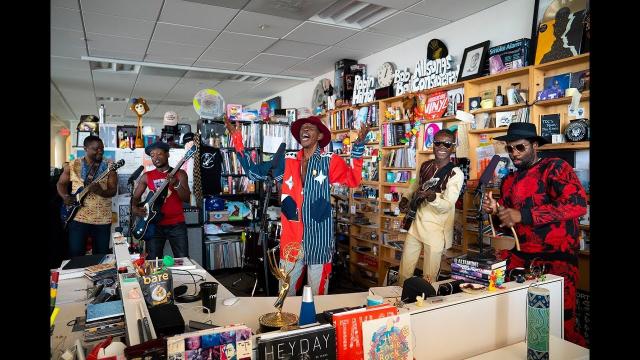 Photos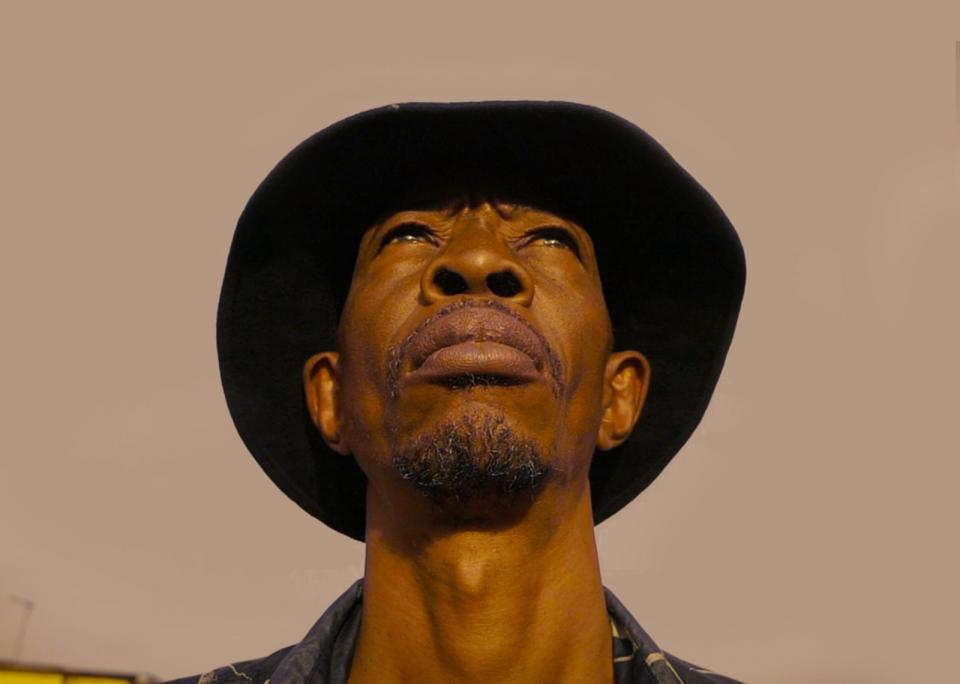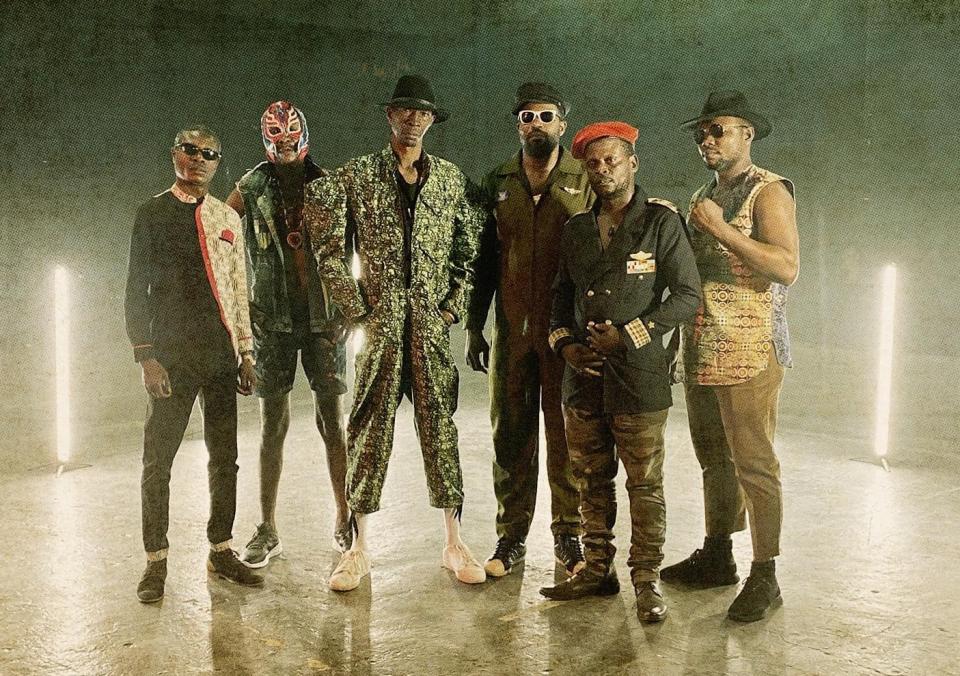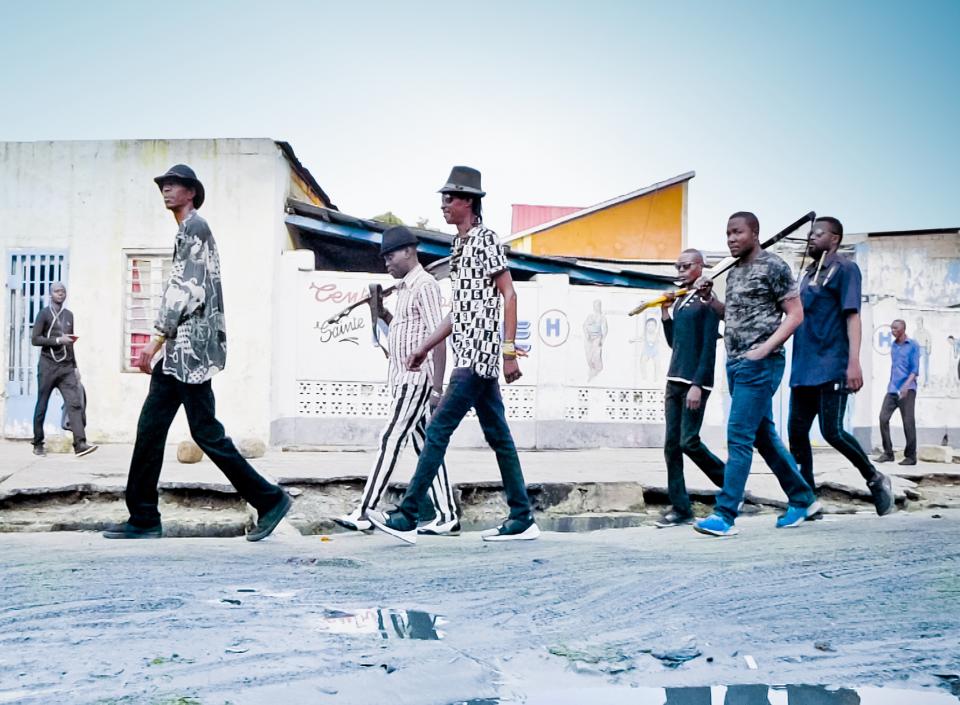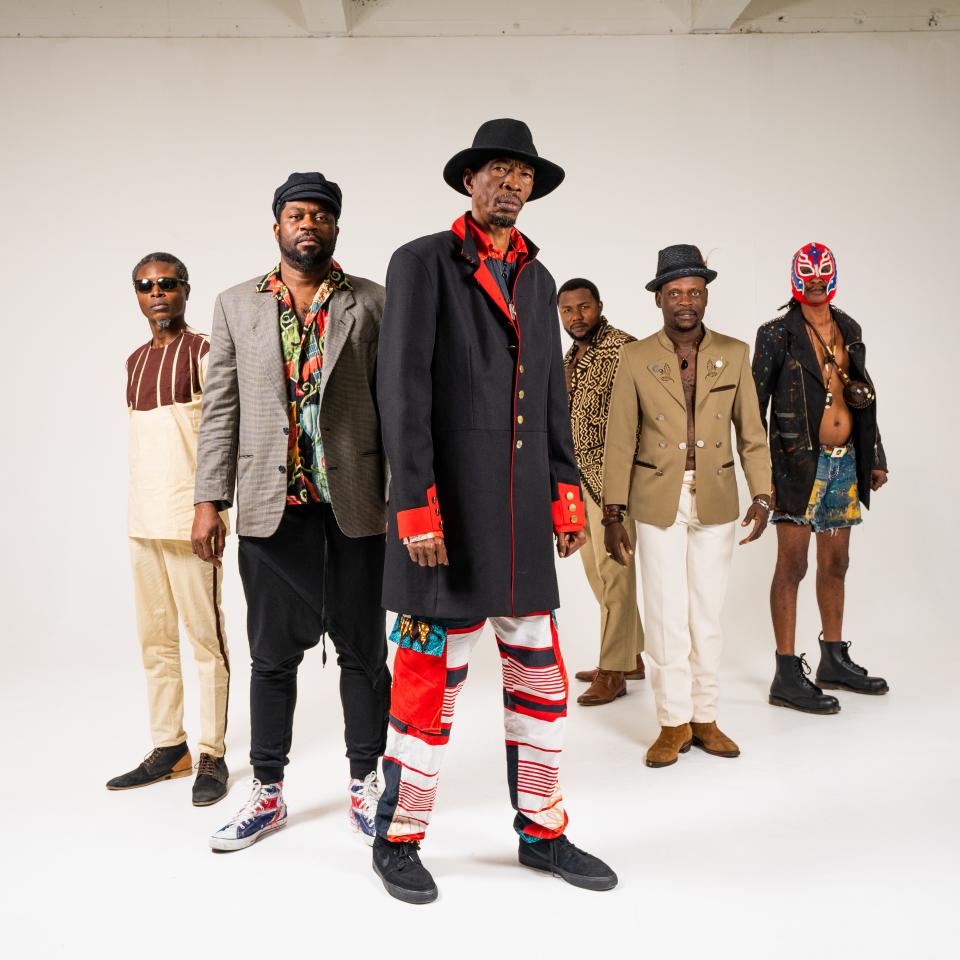 Upcoming concerts
Paris (75) Forum Création Africa
Archived concerts
Paris (75) Paris New York Héritage Festival
Amersfoort (NL) Into The Woods Festival
Sienna (IT) Live Rock Festival
Sant Boi (ES) Festival Altaveu
Osaka (JP) Sukiyaki meets the World
Tokyo (JP) Sukiyaki Meets the World
Nagoya (JP) Nagoya Tokuzo
Nanto (JP) Sukiyaki Meets the World
Venlo (NL) Zomerparkfeest
Lancaster (US) Long's Park Amphitheater
New York (US) Lincoln Center Global Fest
Newport (US) Newport Folk Festival
Washington DC (US) Millennium Stage at The Kennedy Center
Nelson (US) Nelson Music Festival
Nelson (US) Nelson Music Festival
Trumansburg (US) Finger Lakes GrassRoots Festival
Los Angeles (US) The Roxy
San Francisco (US) Stern Grove Festival
Grass Valley (US) California World Fest
Ridgway (US) Ridgway Concert Series
Toronto (CA) Lee's Palace
Ottawa (CA) Ottawa BluesFest
Québec (CA) Festival d'Eté de Quebec
Montréal (CA) Jazz à Montréal
Scranton (US) Peach Music Festival
Wilmington (US) Arden Gild Hall Outdoor Stage
Pittsburgh (US) Thunderbird
Louisville (US) Whirling Tiger
Asheville (US) Grey Eagle
Saratoga (US) Saratoga Jazz Festival
Greenfield (US) Green River Festival
Rothbury (US) Electric Forest
Milwaukee (US) Summerfest
Minneapolis (US) Cedar Cultural Center
New Orleans (US) Broadside
Manchester (US) Boornaroo Festival
Plaisir (78) Festival Escales d'Ailleurs
Itabira (BR) Acoustic Shell
Rio Janeiro (BR) City of Arts
Sao Paulo (BR) Villa Lobos Park
Aguas Calientes (ME) Feria San Marcos
Mexico (ME) Nacion Afro Festival
Indio (US) Coachella Valley Music and Arts Festival
Indio (US) Coachella Valley Music and Arts Festival
Boulogne Billancourt (92) Festival Chorus
Vauréal (95) Festival Passworld
Aix Noulette (62) Festival Les Enchanteurs
Clichy sous Bois (93) Festival Africolor
Guadalajara (ME) Fiera Internacioal de la Musica
México (MX) Marvin Festival
Ivry sur Seine (94) Le Hangar
Brétigny sur Orge (91) Fête de l'Humanité
Turin (IT) Jova Beach Party
La Rochelle (17) L'Horizon fait le Mur
Trévou Tréguignec (22) Festival Chausse tes Tongs
Montflanquin (47) Concerts au Village
Verdun (55) Festival Musiques et Terrasses
Ivry sur Seine (94) Festival
Blois (41) Des Lyres d'Eté
Dieulefit (26) Festival Bizz'Art Nomade
Rennes (35) Festival Transat en Ville
Lignano Sabbiadoro (IT) Jova Beach Party
Rome (IT) Venere in Musica
Lisbonne (PT) Festival Rock in Rio Lisboa
Gennevilliers (92) Le Tamanoir
Montbéliard (25) Festival Green Days
Booking
Christophe "Croot" Spagnuolo
Label Manager
Victor Anglade