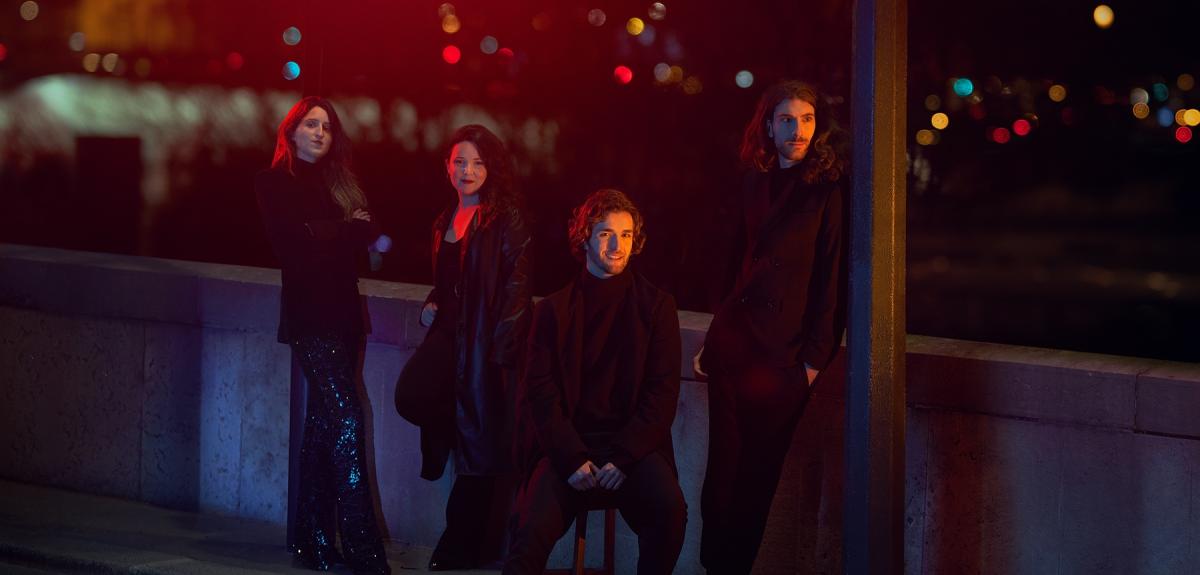 Æsthesis is a young vocal quartet born from the association of Camille Chopin, Céleste Lejeune, Abel Zamora and Jonas Mordzinski. The search for perception, sensations, and emotions is at the very heart of the vocals of Æsthesis, the outlet of senses according to the Ancient Greeks.
Envisioning their practice as a true laboratory of sensations, these four singers want to find a balance between all senses.
Camille, Céleste, Abel and Jonas made their first steps as singers together: for some, their roads first crossed one another amongst the Sotto Voce, a formidable and unclassifiable singing choir, but also at the Département Supérieur pour Jeunes Chanteurs du CRR in Paris. Strong from these experiences and their friendship, they decided to perform together at the Format Raisins festival in 2019. This new format allowed for everything to click: the quartet builded their repertoire and experimented with new ways to perform. They participated on a first scene with Nach, also known as Anna Chédid, and the Siestes Acoustiques of Bastien Lallemant, musical time-lapses where the public is invited to relax and lay down to listen to a concert at nap time.
From these musical meetings came to life two questions that never ceased to guide their artistic approach: How to apprehend our period of time? Is it possible to go beyond sound? The answer to these questions is called Æsthesis, a vocal quartet and a free space of transfer and sharing of sensations by the meeting of aesthetics. No limit in style or time-period, only instinct guides the group's choices.
Videos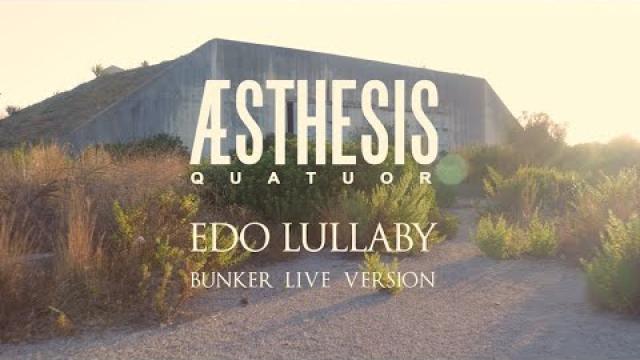 Æsthesis - Edo Lullaby - Bunker live version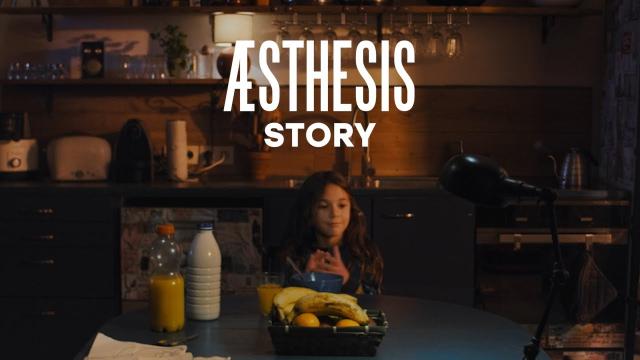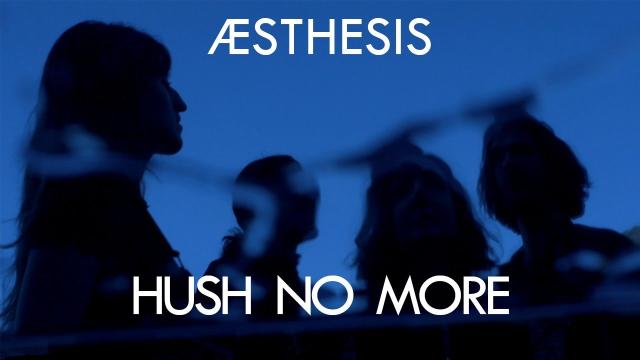 Hush no more (Clip officiel)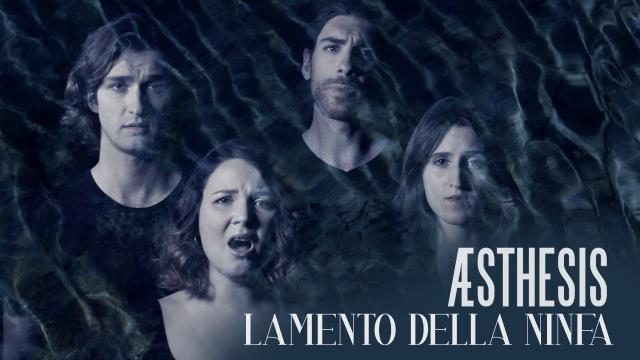 Lamento della ninfa (Clip officiel)
Photos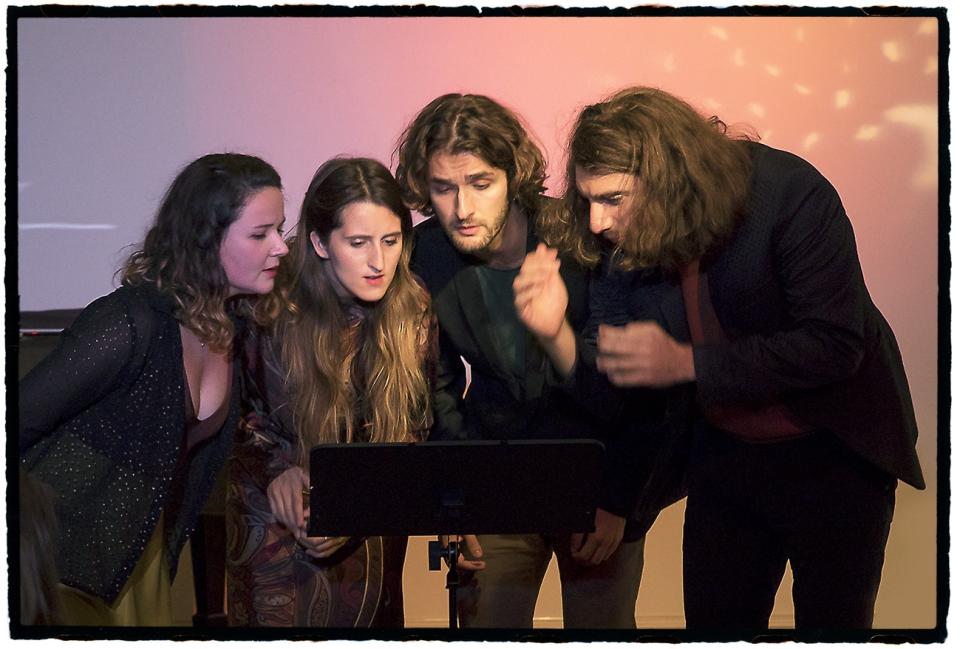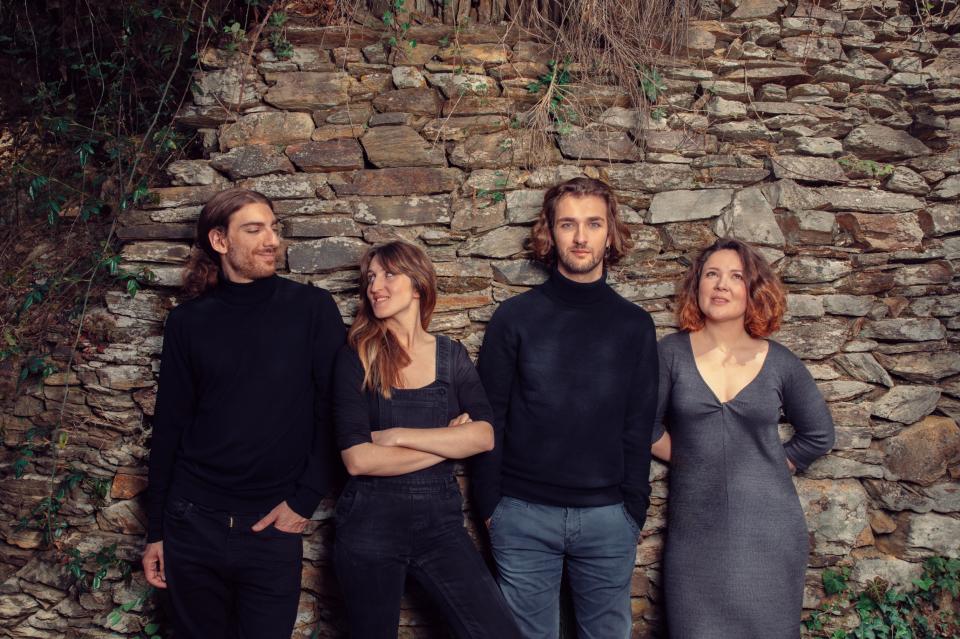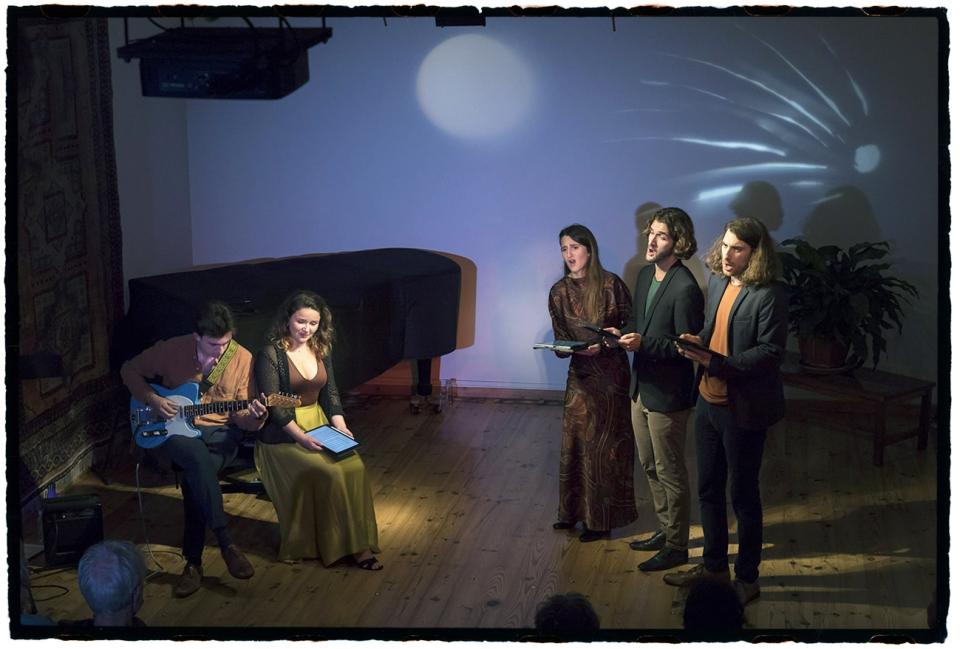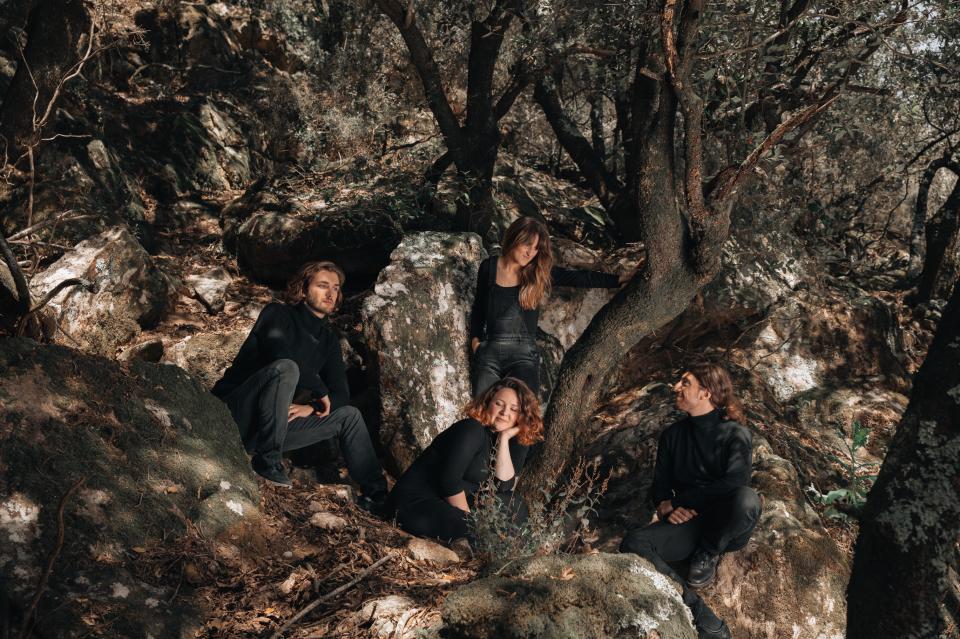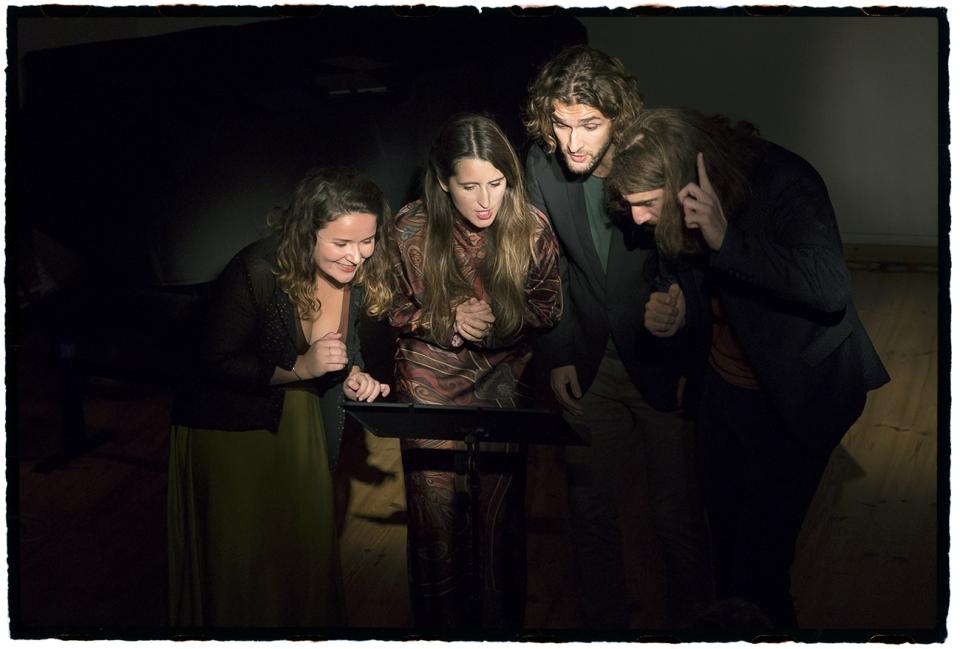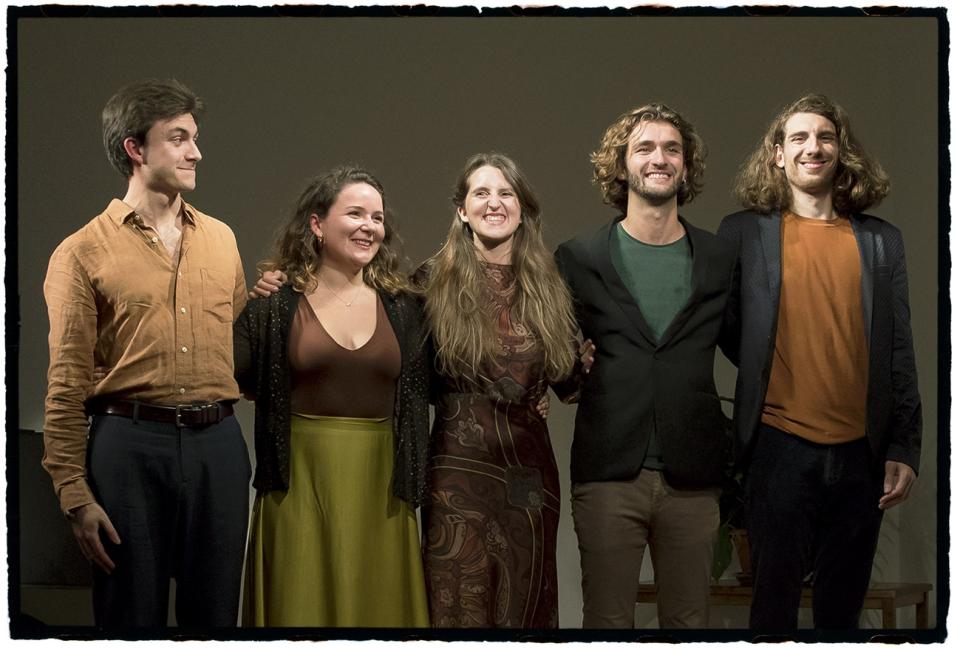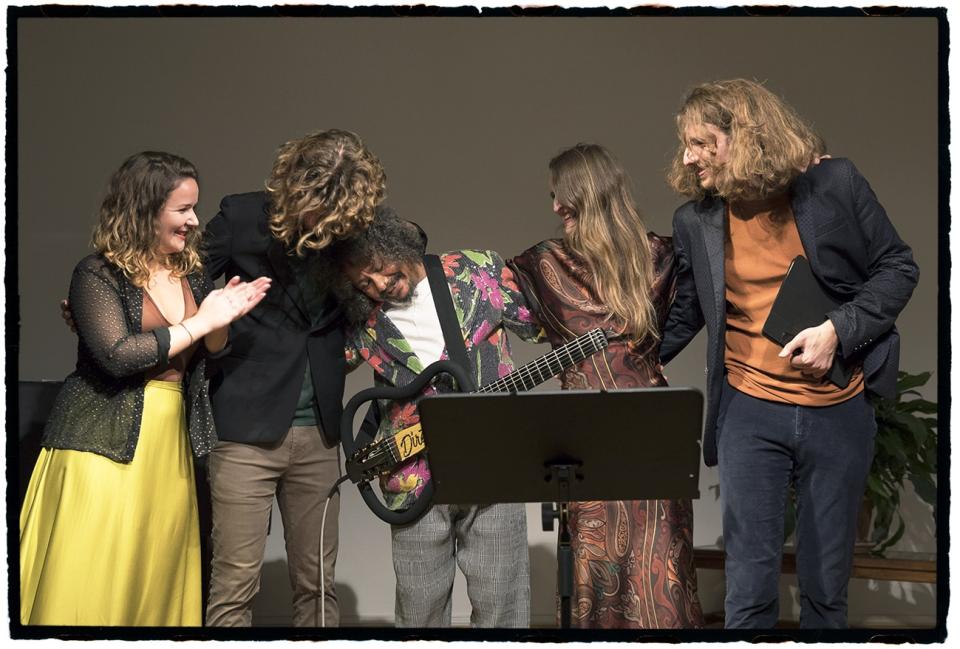 Archived concerts
Paris (75) Studio de l'Ermitage