The return to the roots of Jupiter & Okwess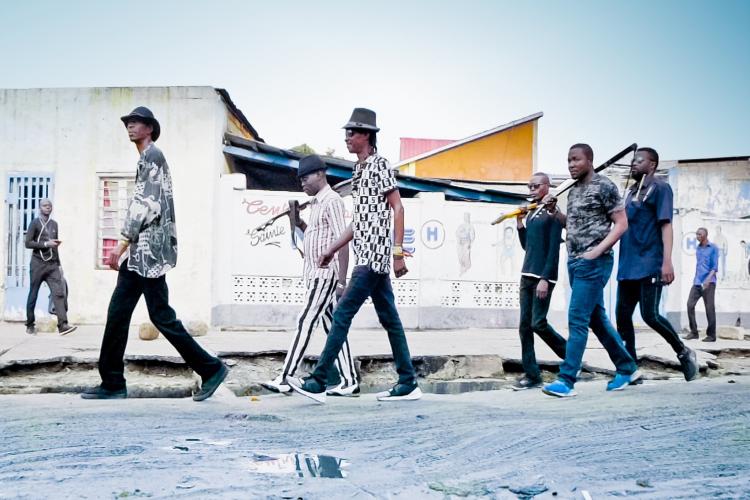 Na Kozonga, the new title of Jupiter & Okwess, means "the return" in Lingala.
After traveling the globe on a 180-plus date tour that followed Kin Sonic's release in 2017, Jupiter Bokondji, the "Rebel General", expresses his desire to return "to his ancestors".
Sung in Lingala, French, and German, this cover of Boney M's' Gotta Go Home '(itself an adaptation of German band' Hallo Bimmelbahn's' Nighttrain ') speaks volumes about this globetrotter's cultural journey.
In the clip for 'Na Kozonga', shot in Kinshasa and dedicated to 'Tata Bokondji' (the father of Jupiter who recently left us), we see Jupiter return to the Congo and sink into a mystical universe littered with spirits and of African allegorical incarnations, ranging from Mami Wata (Mummy Water) to Aniotas.
'Na Kozonga' announces the arrival of a new self-titled album, built over travels and encounters, in early 2021.