Luxe Misère
Sages comme des Sauvages
Label:
Zamora Label / Comme des Sauvages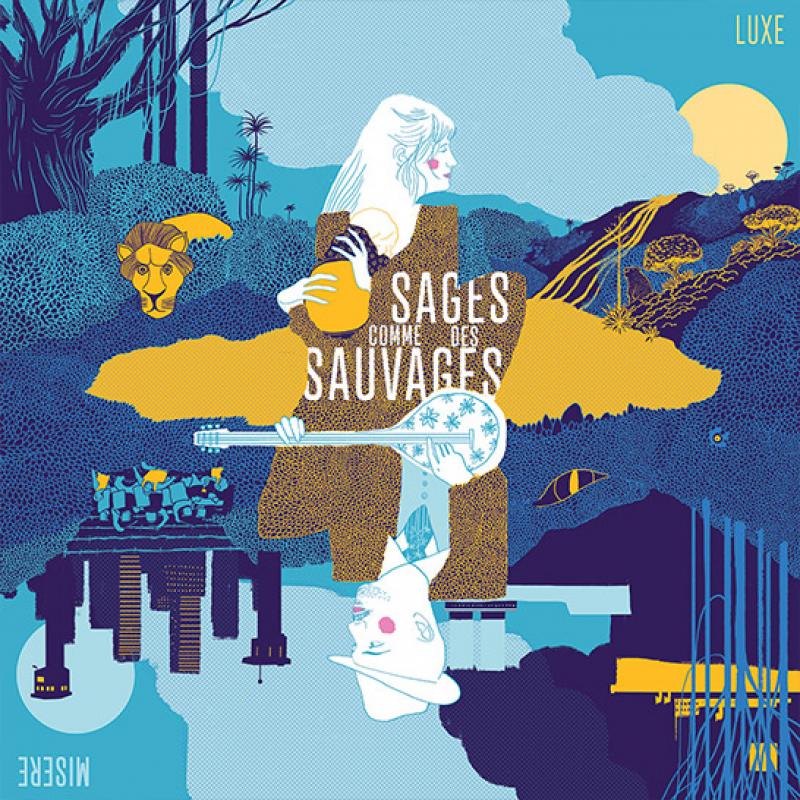 Lurking behind the jungle of their flat plants, Ava Carrère and Ismaël Colombani observe life as it goes. Luxury breeds misery, fashion cuts suits for wild animals and the factory steals the fire from the volcano. Sages Comme Des Sauvages builds its music like Lieutenant Colombo conducts an investigation, like the customs officer Rousseau paints his tigers, with naivety slung over his shoulder, as a weapon against the second degree and the disillusions of our time.
Thus were born 12 songs to ward off the brutality of the world, to take to the woods, to hide in the foliage and to prepare the revolts to come. The spaces are new, yet sound familiar. The wise and wild lung comes to blow to the attentive ears of new refrains which will know how to make themselves essential.
The fantastic four were joined by some choice guests, totemic singers whose existence and unfailing commitment accompanied Ava and Ismaël when the roads were long and the mattresses uncomfortable.
Part of the album was recorded on Reunion Island, with Danyèl Waro's rhythm section lending its powerful vocals to the track Le Goût de la Fumée. Perched in the heights of Saint-Leu and recorded by Serge Parbatia (Zanmari Baré, Tricodpo...), these three tracks confirm the ties that bind the group to this volcanic island and its maloya essence. Also insular, the folk and medicinal timbre of Englishwoman Kate Stables (This Is the Kit) gently broods over the track De l'eau.
With Luxe Misère, Sages Comme Des Sauvages sign a multiple but constant album, a water green and fluorescent yellow album with reflective stripes.