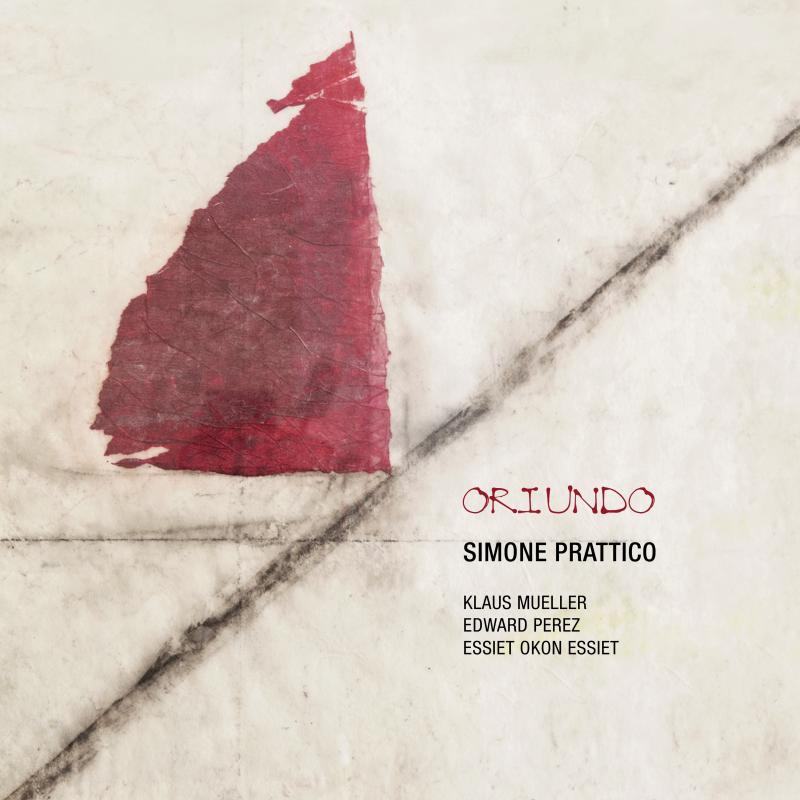 Hailed by the international press as "an exceptional musician of rare versatility", drummer and composer Simone Prattico is now releasing Oriundo, the follow-up to his fascinating 2016 debut album, Brooklyn sessions.
Oriundo is the next step, it unveils in 8 tracks a musical journey that testifies to the alchemy between Mediterranean culture and the imprint of Afro-American music, a distinctive trait of this much sought-after drummer.
Born in Rome, settled in Paris but itinerant for the past 25 years, Simone embodies the sensibility of an "oriundo", an Italian term that means "native (of)" and refers to the descendants of immigrants, most often from the south of Italy...
Simone Prattico, who carries his "southern Italian" heritage with him everywhere, is concerned.
A much sought-after drummer, session musician, virtuoso of Brazilian jazz or mixed groove, he was not even 20 years old when he had already toured and recorded with several Italian pop stars as well as with the jazz stars of the time. Then, by chance, he started working in Paris in the 90s, from where he later moved to New York.
Since 2005, he has been playing regularly in the USA, where he has toured extensively, performing in major clubs and theatres (Lincoln Center, Webster hall, Joe's Pub, Bitter End (NYC); Troubadour (LA); The Fillmore (San Francisco), etc.), as well as on several live broadcasts (Spinning on air on WNYC, Paiste Magazine, NYC; Music City Roots, Nashville; eTown, Boulder; Quick Hits, San Francisco, etc.) The last 15 years have been characterized by solid and beautiful collaborations with local musicians.
His eclectic career and prestigious collaborations with musicians from all over the world (Piers Faccini, Hindi Zahra, Orchestre de Chambre de Paris, Ibrahim Maalouf, Marcia Maria, Rick Margitza, Fredrika Stahl, Jasser Haj Youssef, Daniele Silvestri, Gianni Morandi, Max Gazze', Mike Francis, Marina Rei, Dario Deidda, Stefano Sabatini etc. ) have brought him to play on the main stages all over the world (Tokyo jazz fest, Montreal jazz, Philharmonie de Paris, Billboard live Japan, Olympia...) and show how important it is for an artist to be not only original and prepared, but rather "authentic".
Intense, tribal and romantic at the same time, Oriundo delivers contemporary jazz, characterised by a myriad of influences, reflecting the musical contexts encountered during an international journey. Based on the classic Brooklyn sessions trio formula, where spontaneity is the key note and the musicians fix the music in a few takes, Simone Prattico is anything but alone. Oriundo is also the fruit of a deep musical relationship forged over the past decade with the excellent pianist, arranger and co-composer Klaus Mueller, a great friend of Prattico's and a leading figure in the New York jazz and Brazilian scene.
Alongside them came two bassists who are pillars of the international jazz scene: Essiet Okon Essiet, one of New York's leading bassists, and the highly acclaimed Edward Perez (nominated for a 2019 Grammy Award, among others).
A luminous trio, both lively and melodic, in the image of Simone Prattico's musical universe: an authentically Oriundo itinerant drummer.