L'Etoile Thoracique
Klô Pelgag
Label:
Zamora Label / Coop Les Faux Monnayeurs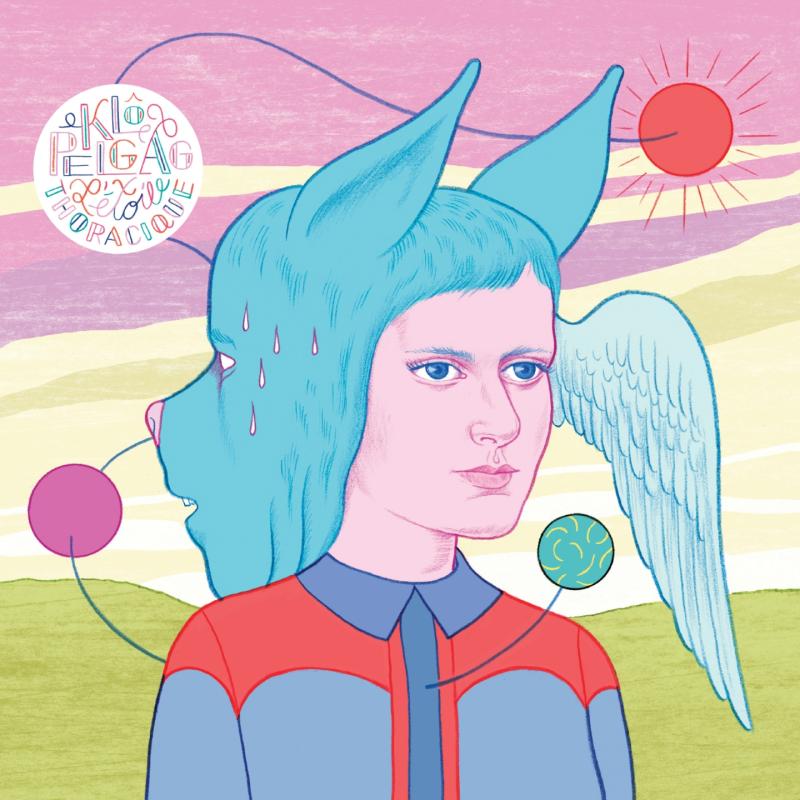 Canadian singer Klô Pelgag has fulfilled a childhood dream by surrounding herself with a 20-piece orchestra for her new album, L'étoile thoracique. Between eccentricity and melancholy, the Gaspesian returns, more assertive than ever. With her new album, Étoile thoracique, the former Révélations Radio-Canada en chanson offers a bouquet of 13 songs, each one containing its own, even phantasmagorical universe.
Ferrofluides-fleurs, a lightly paced, quivering ballad, revealed the efflorescence of this second, more intimate album. In love in Incendie, in elevation in Les instants d'équilibre, the singer-pianist seems to carry spring with her all year long. Yet, as on the first album, harsh words sometimes slam into the notes. Do we understand the measure of it? Perhaps not at first listen, as the new songs owe much to the sumptuous arrangements of the string orchestra (conducted by Nicolas Ellis, currently assistant conductor in residence at the OSQ) and the brass sextet, signed by the singer's brother, Mathieu Pelletier-Gagnon.
The texts evoke images that are sometimes limpid, often impressionistic, as in Le sexe des étoiles, which closes in on six minutes (with such fine instrumentation, we wouldn't have minded 10!). The music offers wide panoramas, like the very cinematic and almost disturbing finale of Au bonheur d'Edelweiss or the stripped-down J'arrive en retard. The 10 minutes without interruption, Klô Pelgag serves it to us in epilogue with a luminous beam entitled Apparition de la Sainte Étoile thoracique.