JOAO SELVA : Passarinho Remix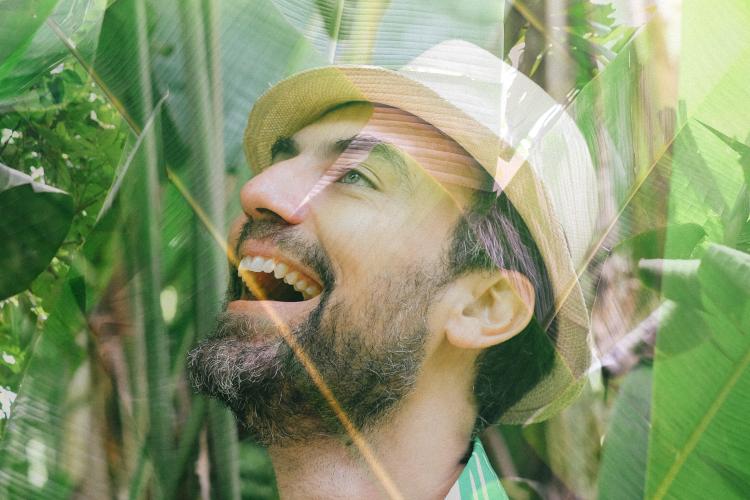 PASSARINHO REMIX will be released on 21th July 2023 by Underdog Records. Including gems by Voilaaa, Poirier, and many others
A native of Rio, João Selva is a cantor of Brazilian Tropicalism well known to all those listening to the new sounds of Brazil. His music is an invigorating dance and dream machine that updates the tropicalist revolution of the 70s by offering a turbulent mix of samba, soul, jazz and funk.
After the success of "Navegar" (2021) Joao Selva continues to spread wings, taking us on a journey into his musical universe, always as sunny as it is abundant. His new album "Passarinho" span a generous palette of musical influences: from Angolan semba to Cape Verdean funaná, via Caribbean zouk or Congolese rumba – João Selva's music channels the musical pulse of the Black Atlantic. In the most (im)pure Brazilian tradition, he also digests the contribution of North American music and freely incorporates elements from elsewhere into the irresistible rhythms of Brazil.
This new album transposes the elegant melodies and magnetic vocals of Joao Selva into unexpected musical universes, each producer having had complete freedom to add their own soundscapes. Patchworks present a sublime acoustic version of "Passarinho" mixing Caribbean percussion and captivating vocal harmonies. Art of Tones brings its sense of fiesta, transforming the infectious optimism of "Cantar cantar" into exuberant Afro-Latin euphoria. Voilaaa serve us his raw afro-disco grooves on "Vai te curar" adding smooth horns, sparkling funky keys and acid basslines. Canadian dancefloor killer Poirier takes "Chuva" to another dimension, adding his science of beats and a powerful bass to keep us dancing all night long (and even in the rain!). Uptown Funk Empire delivers an additive version of the irresistible "Menina me encanta", while Ireke elegantly revisits "Sete Ventos".
Joao Selva and his crew distill lively and joyful music, full of good vibes and perfect for fully enjoying the summer. Take your caipirinha and go dance!
Vinyl and digital album to be released in july 2023 on Underdog Records
TRACKLIST :
VAI TE CURAR - VOILAAA REMIX
CHUVA - POIRIER REMIX
MENINA ME ENCANTA - UPTOWN FUNK EMPIRE REMIX
SETE VENTOS - ALTERNATE VERSION
PASSARINHO - PATCHWORKS REMIX
POR UM AMOR - BERIMBAU REMIX
CANTAR CANTAR - ART OF TONES REMIX
SETE VENTOS - IREKE REMIX