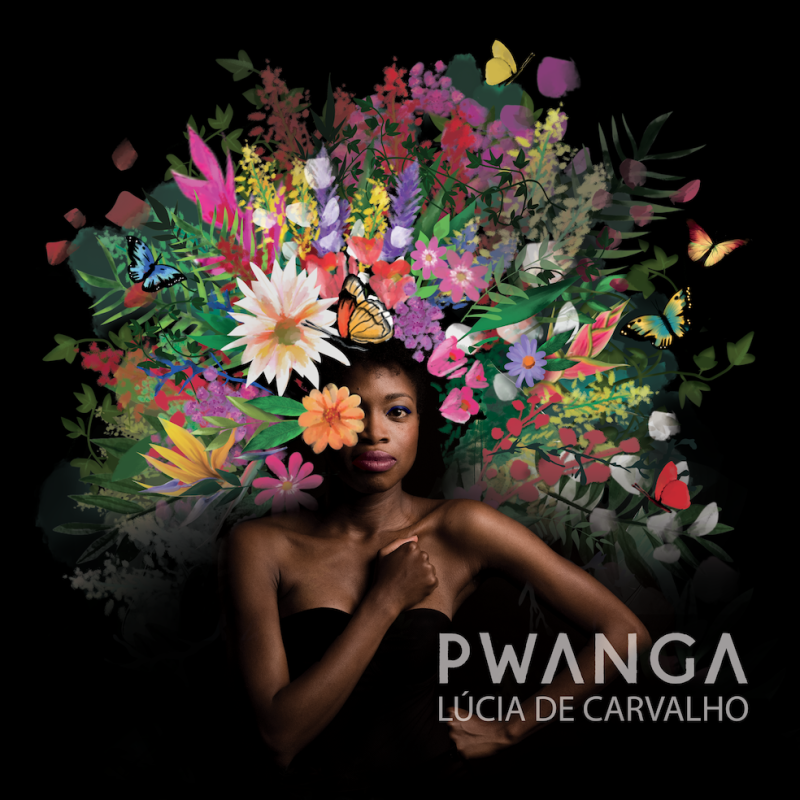 Lúcia de Carvalho and her partner set off on a long journey that is as musical as it is initiatory, passing through Brazil and Angola, offering her answers to questions about her identity: "The roots are Angola, the stem is Portugal, the flower is Brazil, and France is the soil that allows this flower to grow.
After the quest for meaning in Kuzola (2016), she is now in search of essence...
This is the reason for venturing into new territory, still in symbiosis with Edouard Heilbronn, in this new album Pwanga !, recorded and mixed at Studios Ferber (Paris) by Jean Lamoot. Africa and Brazil, of course, are still there like the heart of this woman who lives and composes with a drumbeat, finding lyrics, melodies and rhythm in the same momentum. A rough diamond that her partner polishes, enriching it with harmonies and sound images that turn the tracks on the record into travel films.
Pwanga ! "Light" is the title of this new album by Lúcia de Carvalho, who, like these women, combines softness and power, meaning and essence, light and the deep roots of a tree born in Africa, whose branches embrace the world and blossom in song. Its name, from the beginning, announced its vocation. Lúcia means light, from Carvalho (oak, in Portuguese): the strength of the tree.
This sums up her poetic and human quest : "to root the light".